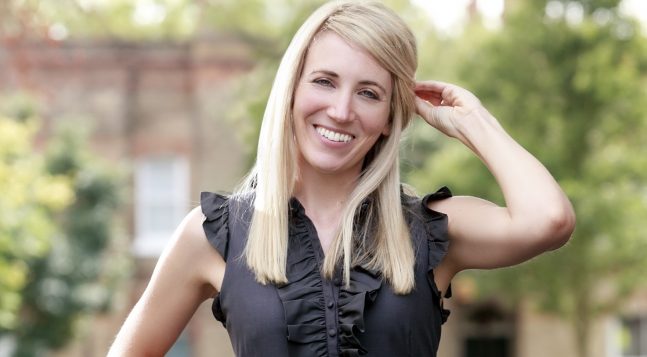 Here are a select number of testimonials obtained from coaches Alice is currently supervising, or has supervised in the past:

As my business passed the 3 year mark, I felt like I needed a Supervisor experienced in career coaching who understood the specific challenges I was facing, and Alice was the obvious choice. From previous Supervision, I knew that I would enjoy and benefit from learning new approaches, as well as supporting my own reflective practice and professional development. In spite of her considerable experience, or maybe because of it, Alice always keeps things simple and clear; she is supportive, insightful, and generous with her knowledge. Working with her has helped refresh and develop my coaching style and confidence, whilst deepening my understanding of my clients and the challenges they present with.

- Fiona Reith, Career Coach

Supervision with Alice underpins my coaching practice. With a busy practice, I need to create time and space to reflect on the way that I coach. Alice's calm, supportive style allows me to really get under the skin of my coaching practice, both in terms of how I serve my clients but also with regards to my own self-awareness. I completely respect her experience in this space, which gives me confidence to share everything on my mind, knowing I'll get the challenge, insight and tools I need from her to progress effectively as a coach. Thank you, Alice.

- Ayesha Murray, Career Coach for Working Parents
Alice was my supervisor for 8 months, and I had a great experience with her. She is kind, witty, and extremely knowledgeable about coaching. I found it very useful that she is a Career Coach like me, as she could relate to all the issues I had with clients. Alice is a great listener, and she is also ready to share her own experiences. She is down-to-earth and relatable. I have always felt at ease with Alice and never judged. During our time together my coaching improved and I have to thank Alice for that! I would recommend Alice as a Supervisor to any coach.

- Claudio Antonini, Career Coach
Supervision with Alice is proving hugely valuable. Having the space to speak totally honestly about my challenges and successes has allowed me to reflect productively on my coaching style, skills and intentions and crucially, my relationship with my coachees and their individual needs. The process feels both emotionally cathartic and intellectually stimulating! Alice's calm, friendly but robust questioning has provided me with new perspective and increased clarity. Alice makes me feel understood, supported and encouraged, but also pushed to develop as a coach and to embrace the need to keep learning about myself and my skillset, to the ultimate benefit of my clients.
- Rachel Schofield, ReWork Your Life
Hiring Alice as my Supervisor has been the best investment I've made since launching my coaching company. She has an uncanny ability to ask exactly the right question - at the right time. This skill, along with her ability to listen patiently and without judgment, has been pivotal in allowing me to access new insights around my thought-patterns and unlock a higher level of self-awareness. I've always come out of our sessions energised and with a clear idea of the behavioral changes I can start making immediately. I look forward to continuing our journey together!
- Tom Zierold, EQuip
Alice has been my Coach Supervisor for a few months now and I can't recommend her enough for Coaches looking to grow, challenge and develop themselves. In our sessions, Alice is supportive and helps me to think differently, and creatively about coaching scenarios. In a role where a lot of time is spent supporting others, Alice provides the time and space for me to reflect and improve my own practice. Her experience in the industry and depth of knowledge is invaluable to my learning and progress as a Coach. Thank you, Alice!
- Emily Lewis, Chiime

As my supervisor, I really appreciated Alice's calm, considered approach. She demonstrated a real grasp of the issues at hand and gave me plenty of food for thought through her perceptive questions and reflections. I left our sessions feeling positive and knowing that I was strengthening my coaching skills through the process.
- Michele Miller, Career & Performance Coach

- Video Testimonial from Chloe Garland, Founder of Quarter-Life
I found coaching supervision with Alice to be incredibly helpful at a time when I was building on the foundations of my first few years working as a coach. Alice is highly skilled at drawing out relevant issues for the coach to learn from, and at taking an informal yet professional approach. She provided the opportunity for insightful support and development, enabling me to reflect upon and discuss my successes, failures and challenges as a coach.
- Sarah Williamson, Transformational Coach

I highly recommend Alice as a coach supervisor. The sessions we had together were skillfully managed, with a consistent and considered focus on improving my coaching practice. Alice will gently challenge you and provide support where needed. Without question, supervision has helped me level up as a coach but it also enhanced the coaching experience for me, enabling me to feel even more comfortable in the role. I look forward to working with Alice again in the near future!
- Nicola Porter, Coachd