Research on the Quarter-Life Crisis gets published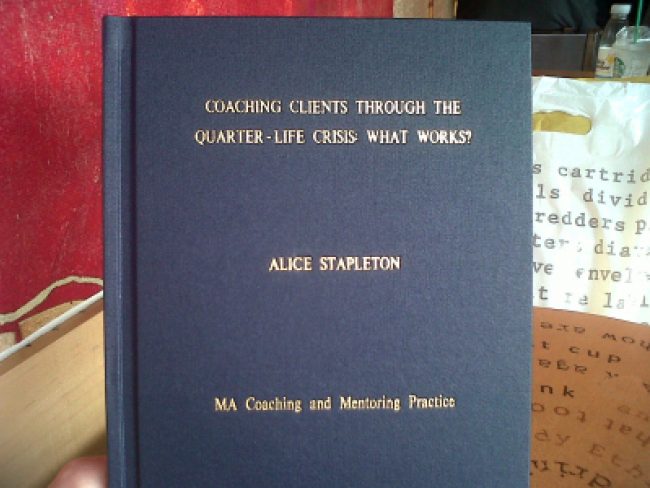 This week, the research that I completed recently was published in the peer-reviewed academic journal, International Journal of Evidence Based Coaching and Mentoring, which I was obviously delighted with. It is a short summary of the research, as the word limit was very strict, but it gives a good overview. Below you can read the Abstract, and if you'd like to read the whole article you can do so here:
Coaching Clients through the Quarter-Life Crisis: What works?
Abstract
Evidence continues to suggest that the quarter-life crisis is a prominent experience, yet coaching related literature on the subject is limited. This study develops the understanding of the quarter-life crisis by challenging the potentially outdated work of Erikson (1980) and Levinson (1978). Effective coaching approaches and tools for quarter-life clients are also explored. A qualitative survey was conducted using semi-structured interviews, which found that the prominent challenges this group faces are around identity; experiencing independence; pressure from self and others; and feelings uncertainty and depression. Effective coaching approaches and tools are those that offer the client direction and focus; the opportunity to set goals, action plan and learn new skills; that seek to develop the client's self-awareness, develop their confidence, their ability to view the situation from an alternative perspective and to reflect on a regular basis.
Recent Articles:
Categories:
After the first few sessions, and thanks to Alice's highly engaging exercises, I could already see, with a lot more clarity, where I wanted to go, and the skills that I needed to hone in on in order to have a more fulfilled career. As I am ending my sessions with her, I now have a clear picture of what I want from my career.
Christina