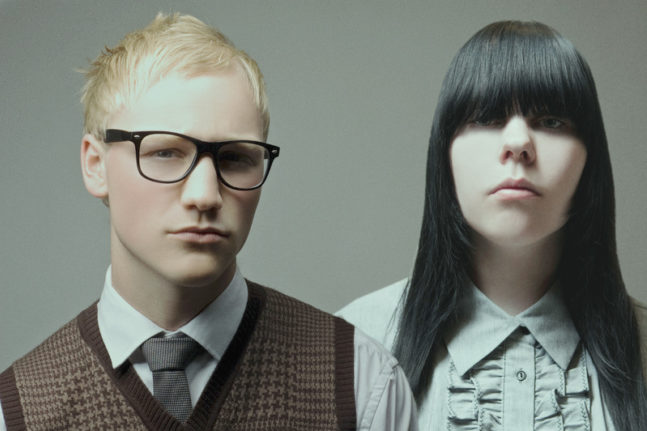 Career Coaching Programme for Graduates
Graduating from university is such a happy time in your life. It's a great feeling knowing there are no more assignments to write, or exams to sit. There is an overwhelming sense of freedom and excitement for the future ahead.
However, after the novelty wears off, it can start to feel a bit overwhelming when deciding what to do next. There's often a pressure to start earning straight away, and to know what you're going to do career wise, and for the rest of your life.
Programme Outline
The 12-session career coaching programme Alice offers allows you the time and space to really work out what career is going to be right for you; what job will suit your skills and preferences, and offer you a long-term sense of purpose and fulfilment. By the end of the sessions, you will have a clear vision of a career that is absolutely right for you, and an action plan for how to create it.
The programme provides a structured framework for the coaching in the form of interesting and engaging exercises, which will bring out the creativity and resourcefulness in you and direct it toward discovering the right next step for your working life.
The coaching sessions are broken down in to three distinct phases: EXPLORE, IDEAS, and ACTION.
1.EXPLORE phase (7 sessions)
Research shows that those who are most satisfied and motivated by their work are in careers which reflect who they really are; careers which reflect their true nature and their real passions; careers which draw on their innate strengths and employ their favourite skills; careers which allow them to honour their deeply-held values. Because of this, the foundation of Alice's coaching programme entails a long, hard look at who you are as a person, and your life as a whole.
During the EXPLORE phase, you'll get a clear idea of:
your values
your life purpose
your most powerful self
your personal strengths
your interests and passions
your personal achievements
everything you need in your life to be happy and fulfilled.
The next layer in the EXPLORE phase is about your key work preferences. You'll work to identify:
your favourite job skills
your key work motivators
your professional strengths
your greatest work achievements
your preferred working organisation and environment
your ideal working day
everything you need in your working life to be motivated and satisfied.
By the end of the EXPLORE phase, you will be very clear about what you must have in your career to be satisfied and motivated, which then acts as the acid test for evaluating any future career ideas or job opportunities.
2. IDEAS phase (2 sessions)
This is a very creative part of the coaching programme, where we generate a number of possible career choices. The idea here is to be expansive, to think outside the box, not to be constrained at this stage by traditional notions of what's possible.
The most attractive ideas are then explored in some detail, before being narrowed down to between 1-3 strong possibilities, which will be explored further in the ACTION phase, the final part of the process.
3. ACTION phase (3 sessions)
ACTION is the point where you investigate the top possibility that was generated in the IDEAS phase. Together we use a creative and empowering process, which lets you turn your compelling vision for an exciting career that's right for you, into a clear, structured Action Plan you can follow in order to make it a reality.


What Else to Expect
Attitude required
Alice only works with those serious about making changes in their career, as sessions require an open mind, a willingness to take risks, accountability, and a sincere commitment to implementing the actions agreed between you and Alice. The more keen and ready you are to move forward in your career, the more you will get out of the programme.
Coaching sessions are not a quick fix but an investment of time, commitment, energy, and acceptance of responsibility towards your future, and how it turns out. Investing in coaching is your first step in taking charge of your future, and carving out a happy, fulfilling, and enjoyable career. The coach can not wave a magic wand (unfortunately), nor can they tell you what career path to take. The responsibility for making decisions ultimately remains with you, which is good, as it's your future, not theirs. The coach is there to facilitate your self-awareness, and help you make sense of your answers to the challenging questions they ask you, so that you can draw concrete conclusions much more easily and objectively than you would if you were trying to figure it all out on your own.
Session format
Coaching sessions last approximately one hour, taking place once every 1-2 weeks. Alice's clients are typically London-based, with session location flexible across central London (Waterloo, Victoria, London Bridge and surrounding areas ideally). Telephone and Skype sessions are also available, which work just as well as face to face sessions.

Next Step? Arrange an Introductory Session
For those keen to get started and find out more about coaching, Alice offers a 45-60 minute introductory session (£35-£45) to discuss your current situation, your goals, and what to expect from coaching. You can then decide whether Alice is the right coach for you and how you would like to proceed.
To briefly discuss any of the above, or to arrange an introductory session, contact Alice or telephone/text +44 (0)754 559 2909 for details.
Alice was a supportive, professional and insightful force during a very difficult time for me.
Aspiring Therapist