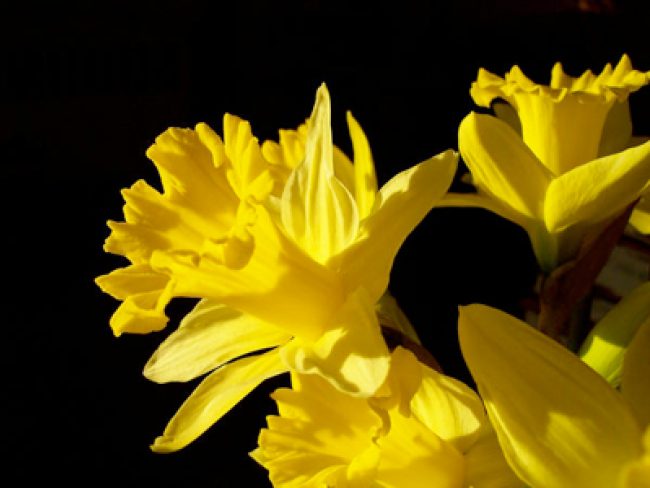 In my eyes, today signifies the first day of Spring. It certainly might not feel like it as it's still bitterly cold but March, April and May are now on their way. Yay!
Spring symbolises the start of a new season, cleaning away what we don't need anymore to make way for a new, lighter and brighter season. Its about things starting to grow again after a winter of being dormant.
As a result, I am putting on a great coaching offer for the Spring months to encourage you to spring clean yourself, take action, start to grow again and make the most of the new season.
The offer
Book a free Introductory Session in the months of March, April or May and get:
10% off your first session (£85.50 down from £95)
OR
Book a package of three or more sessions and receive:
a whopping 20% off each session you book (£76 down from £95)
How do I apply
Complete this online application form / text me (0754 559 2909) to tell me you've completed the form.
We will then arrange a time for your introductory session.
We go from there; book some sessions, get the discounts... simples!

I look forward to hearing from you and making the most out of this new season.
Alice

Terms and conditions: - free telephone introductory session, £10 face to face in the London area - full amount for the number of sessions booked due in advance of the first session
Recent Articles:
Categories:
I approached coaching with a fairly clear objective that I'd been contemplating for years. Thanks to Alice's structured exercises, facilitative discussion and encouragement I've made the first tentative steps towards achieving this goal. However, I didn't expect the bonus extras which I think may be unique to Alice's coaching style, providing insights on what has blocked me in the past, the behaviours and attitudes that may have held me back, plus practical guidance for tackling these unhelpful traits in future, equipping me to be my own mini-life coach! I have already recommended Alice to several friends, and I look forward to working with her again.
Medical Publishing