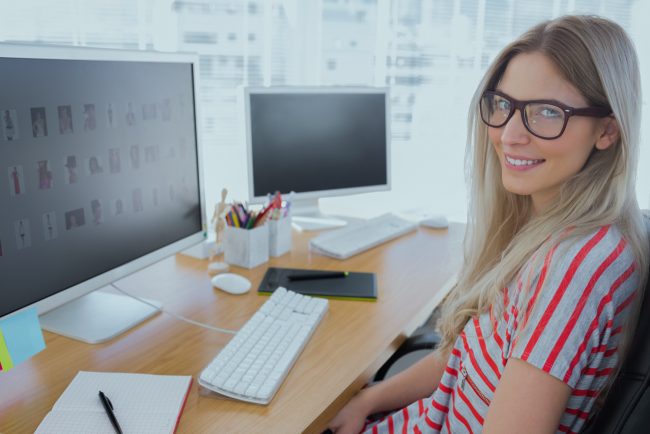 I remember choosing my University degree based purely on my interests at the time - Psychology and Criminology. I was fascinated by people and wanted to understand why we behave the way we do. I really enjoyed the content of my degree, but when I left, I had no idea what I wanted to do, mainly because there were just so many options.
I applied for a few different things, but, in the end, a temporary admin job with the local Probation Service sparked an interest in becoming a qualified Probation Officer helping to rehabilitate offenders. I spent two years training for the role, completing yet another degree, whilst working with a small caseload of offenders who I felt I was really helping. It was a huge investment in time and effort.
The disappointment of reality
It was therefore disappointing that only when I qualified did the reality of the career I'd chosen really hit home - government cuts meant much higher caseloads and workload, and I found myself disheartened by the fact that I didn't even know the names of the 70 or so offenders assigned to me, let alone having the time to work intensively with them and really make a difference. I was also now working in Slough, which was very different from the country town I had trained in. It just didn't feel like me.
I kept thinking, "surely there's got to be more to life that this", especially on Monday mornings. I really didn't know what else I wanted to do though, or what I could do. I just knew that I had to get out of there. I really didn't want my life to fly by and find myself still there in years to come.
I handed my notice in with not much else to go to other than a 12 month admin role. It took a while, but, through working with a really great Career Coach, I started to explore my alternative career options. It soon became apparent that my previous training and experience would be brilliantly transferable to coaching, which I already had an inkling would be a great career fit for me.
Letting go
It was a tough time moving away from a career I'd studied and trained so long and hard for, but it was definitely worth it. Many years ago there was the option to return to the Probation Service but something felt wrong. It just wasn't me anymore. I'm so glad I didn't and I have absolutely no regrets about changing career.
I've been a coach now for way longer than I ever was in my previous career for but I still consider myself a career changer. Below I have shared what I think you can expect from making your own career shift, based on my own experience but also that of my clients, which I have witnessed going through their own career transitions over the past eight years.
5 things to expect when you change career:
1. Gremlins
Not Gizmo himself (that would be weird!) but your very own niggling, gremlin-like thinking. There may well be fears and doubts that creep in as you consider making a change. Your inner-gremlin/critic will do all it can to talk you out of it in order to keep you comfortable, safe and therefore small. You may also be subjected to the gremlin thinking of others - "but your job sounds great!", "but no one really likes their job anyway", "what on earth do you want to give all that up for?!" Again, these comments are mainly fuelled by their own fears, doubts, or attitudes towards work, not yours. The best thing you can do is counter-act these gremlins with self-belief that you can do better, that life is way too short to be miserable at work, that you have alternative options, and that anything is possible. Change is something to be embraced, not feared.
2. More energy
What surprises me about career changers is their renewed sense of hope, energy, and passion. It's like their career shift has created a whole new lease of life. I tend to think this is because less energy is required when you're doing something you're good at, that you enjoy, and that suits your natural preferences. Also, there is something so freeing and uplifting about all those ruminating thoughts disappearing from your mind - all those years spent thinking about how much you hate your job, how you're going to get out of it, wondering how the hell you ended up here, how stuck you now are, trying to decide what else you could do, dreaming of quitting but never having the guts, that Sunday night fear and Monday morning dread every week - it's exhausting! When we're in a career that we enjoy and that reflects who we truly are, it can feel so much more peaceful. There's no act, just you at your best, thriving with a renewed sense of direction, and a future that inspires and excites you.
3. It won't be perfect
No career can tick every single box on your want list. Every job has aspects that you will enjoy more than others. The point is to move into something where the positives massively outweigh the negatives, and where the supposed negatives aren't actually that bad. Changing career is about giving yourself the time and space to figure out what your non-negotiables and priorities are, and what you're willing to let go off in order to be happy and more fulfilled in your career. For me, it was about giving up the certainty of a monthly pay cheque, in favour of a more flexible, autonomous, and meaningful career that really made a difference to peoples' lives.
4. It may take time
Many people trundle along in careers they don't enjoy because they imagine that to change requires a huge leap into the unknown where you finish one career on the Friday and jump straight into your new career on the Monday. I don't know anyone that would feel comfortable doing that, let alone be able to afford to do that! Changing careers may take time, and that's OK. The next step you take is unlikely to be your final destination, and that's OK. There may well be a period of transition that requires you to go backwards or sideways first, and that's OK. Enjoy the journey, safe in the knowledge that it's leading to bigger and better things.
5. Your new career might not be your final destination
Apparently, the average person will change career 5-7 times in their life. It can be helpful to realise that your end goal may change as you experience certain stepping stones along the way. You may change your mind and end up somewhere completely different than you originally planned. We all change as we get older, as do our career needs, our values, what we see as our purpose in life, and what we see as essential to have in our careers. For example, I enjoy being a Career Coach but I don't want to do it forever. In a world full of possibilities, I have other things I want to try my hand at. Our generation will be working for a long time. For me, another 30-40 years as a coach seems unlikely. It may therefore be unrealistic to think that what you do next, you will do for the rest of your life. It's a lot of pressure to put on one career too. It's only natural that in years to come you may find that you want to move on again in order to learn something new, or to experience a new challenge. It can be exciting to embrace this potential reality rather than fear it, or not participate in it at all by staying where you are.
Changing Career

So, in a nutshell, I can't promise that changing career will be easy, but, my god, it will definitely be worth it!
If you've been considering a career change for a while now but don't know where to start, or what you'd do instead, get in touch to discuss how working together could help you identify your ideal career, and how to transition into it.