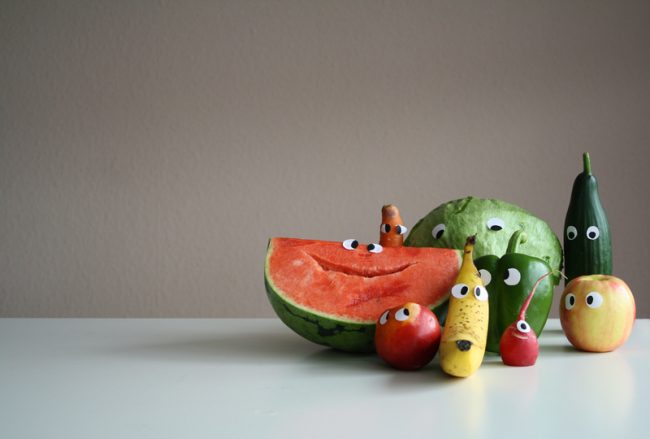 This month, as part of my ongoing Career-Changer series, I spoke to Elle McCann about her journey from being an Account Manager for Coach to starting a whole new career as a Food Stylist and Recipe Developer. These interviews seek to share wisdom and advice from those who have changed career in order to inspire those wishing to do the same.
From Account Manager to Food Stylist
This month, we hear from Elle McCann. When the negative aspects of her role started to outweigh the good, she realised she needed a change but had no idea what she wanted to do instead. She knew she wanted to enjoy her job, and longed to do something much more creative. Here, we learn all about her journey from working as an Account Manager in fashion sales to her dream job as a Food Stylist and Recipe Developer.

1. What work were you doing before?
My previous role was as an Account Manager in Wholesale Sales for the UK & Ireland Department Stores at Coach. I studied Fashion and Textile Design at University and fell in to sales after leaving. I started as a Showroom Assistant at Religion Clothing, progressing to Sales Associate, and then Account Manager at Michael Kors, and, finally, Coach.
2. How did you know a change was required?
I wasn't getting any enjoyment out of work anymore, and the bad started to outweigh any good. I had always wanted to do something creative, but, due to feeling pressure to get a job after University, I fell in to a career that was not my first choice. Instead of being excited to go to work I generally felt pretty anxious and stressed most of the time.
3. What helped you make the decision to finally do something about your situation?
Talking to people who did enjoy what they did had a big effect on me. It made me realise it was possible to enjoy your work. However, I think the main thing that made me realise a change was required was looking forwards and not seeing how I would feel any different about my day to day in the future to how I felt in the present - this was a fairly depressing thought.
4. How did you go about deciding what you wanted to do instead? What helped you make that decision?
I didn't know exactly what I wanted to do but I knew it needed to be creative, that I wanted a work/life balance, and that it needed to be outside of the fashion industry. I wanted advice and a bit of a helping hand, so I started researching career advisors and was actually recommended Alice. Coaching really helped me define what it was I wanted, and what it looked like in more detail, so that I had something more concrete to aim for.
5. What new career path have you chosen and why?
The first few sessions of the coaching were structured to find out your likes, dislikes, what made you tick, etc. I had to describe my perfect weekend, or when I felt most happy or relaxed, and food seemed to keep on cropping up. It had always been something I enjoyed but just as a hobby. I had certainly never thought about looking at it as a career option. I decided that, as I couldn't seem to stop talking about it, I should probably research different avenues within the industry.
6. How are you going about or how did you go about changing careers?
Having researched the area of food I wanted to go in to, which was food styling & recipe development, I started researching Food Stylists and emailing the ones who's images and portfolios I liked. I used anyone I knew in the food industry and shamelessly asked for contacts and work experience. I booked myself in for a 3 month cookery course at the Leith School of Food & Wine, and filled all of my spare time with anything food related. I started up a food instagram page, assisted on food styling shoots, managed to get some work experience at Abel&Cole and Gousto, worked at a catering company, did some private chef-ing events, and generally tried to get a good view of what was available to me.
7. What's been the hardest, most difficult, or unexpected thing you've encountered about changing career?
Honestly, it would have to be taking a serious pay cut. For 7 months I was doing freelance work, which I had never done before, so that different kind of stress was very new to me. Totally worth it though!
8. What's been the best part about changing career?
Something which I have never felt before is being at the end of a holiday and actually looking forward to getting back to work...and I have that now, which is amazing. I am creative every day, and I think about work outside of my working day, but in the best way. If I think of an idea on the train home, I can't wait to try it out the next day. I now work at a company, which is incredibly pro work/life balance; no one feels they should stay past 6pm, and taking a lunch break is not frowned upon. These are all really great changes to be experiencing.
9. What advice would you give to others considering a career change?
Do it. It will be stressful and scary, but, if you think about it properly, and give it everything you've got, you will not regret it!
10. What support, help, or resources would you recommend?
Finding someone to talk the process through with, and to help keep track of your progress, was really helpful for me, which is exactly what I got from working with Alice. I needed a timeline and some deadlines - if I had been left to my own devices I think I would have procrastinated and may never have taken the leap. Also, don't be shy to reach out to people from the past who may be able to help. They can offer invaluable advice and introductions, which you may not be able to find anywhere else. Make the most of them.
———
If you're considering a career change of your own, and Elle's story has inspired you to finally take action, get in touch to discuss how working with Alice could help you figure out what you want to do instead, and how you can make it a reality.