6 Crucial Things to Consider Before Becoming Self-Employed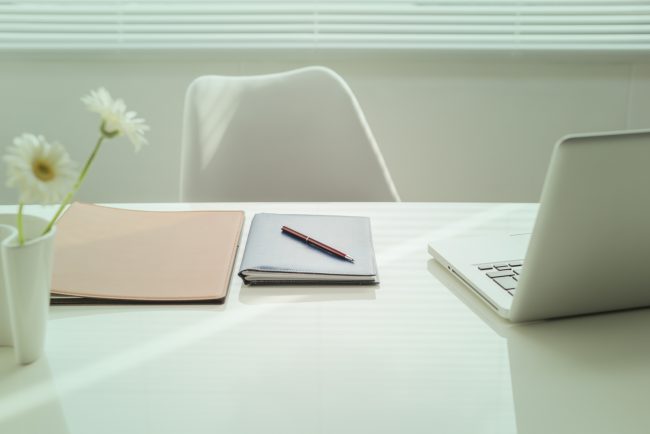 Do you dream of calling the shots and being your own boss? While self-employment can be a rewarding career venture, it's not necessarily the easiest path to take. If you're considering ditching your day job to pursue this venture, you'll need to be prepared for all the risks and challenges that come with it.
In this blog post, guest author Cloe Matheson outlines 6 crucial things to consider before becoming self-employed:
1. Where is Your Workspace?
Most self-employed people start out by working from home. If you're going to work from home, the smart thing to do is set up a proper office space. Working from home brings many distractions, so it's important to set boundaries between your work zone and your relaxing space. If you don't have a productive workspace at home, you may want to consider joining a co-working office space.
2. How Will You Build Your Network?
Before you become self-employed, you'll need to figure out how you will build your network. Having a strong network is the only way to ensure a steady flow of income. You can start building your network by reaching out to people you know, whether it's a close relative or a friend of a friend. There's bound to be someone in your social circle who could recommend your skills to potential clients.
You'll also need to create a strong online presence to get your name out there. But even with an online presence, you can't just expect jobs to come to you. You have to get out into the real world and find contacts too. Be prepared to attend as many networking events as you can, with your business card ready.
3. Risk Protection
As a self-employed person, it's important that you protect yourself and your assets legally and financially. There are various legal challenges your business could face, depending on the type of work you do. You'll need to find the right insurance plan for your business venture to avoid financial and legal trouble. The most common form of business insurance is professional indemnity insurance which assists your business with legal risks.
4. How Will You Stay Disciplined?
Most people become self-employed to have more freedom and control in their career. However, having this freedom can be both a blessing and a curse. With no boss telling you what to do, it's easy to lose motivation and focus. Finding success as a freelancer will require great work ethic, discipline and drive. It's important to set rules for yourself to maximise productivity every working day.
5. Tax Responsibilities
When you become self-employed, you'll have to learn how to manage your tax obligations. If you need help with the process, you can contact a tax professional. A professional will help you work out how much tax you have to pay on your income. This will save you lots of time, and allow you to focus whole-heartedly on your job.
6. The Start-Up Costs
The costs of becoming self-employed will depend on the type of work you do. Will you need to buy special equipment? What type of insurance will you need? How much will marketing cost? All these expenses will add up, so you must have the funds to cover it from the get-go. Ideally, you should have enough savings from your previous job to last a few months. This will help you cover start-up costs and any unexpected expenses that arise.
If you have a good work ethic, a valuable set of skills, and a productive workspace, self-employment could be a viable career option. But you'll have to consider all the extra costs and responsibilities that come with it. Once you are financially and legally prepared, there's no reason why you shouldn't go for it!

Author bio:
Freelance writing is both challenging and fulfilling. But at the end of the day, Cloe is grateful to be able to do what she loves most – writing. Check out more of her published pieces on Tumblr.
Recent Articles:
Categories:
Alice's ability to utilise her networks and resources as part our sessions meant there was always a creative way to solve a problem or help make a difficult decision.
Events and Research Executive