Career-Changer Series: From Physical Therapist to Accountant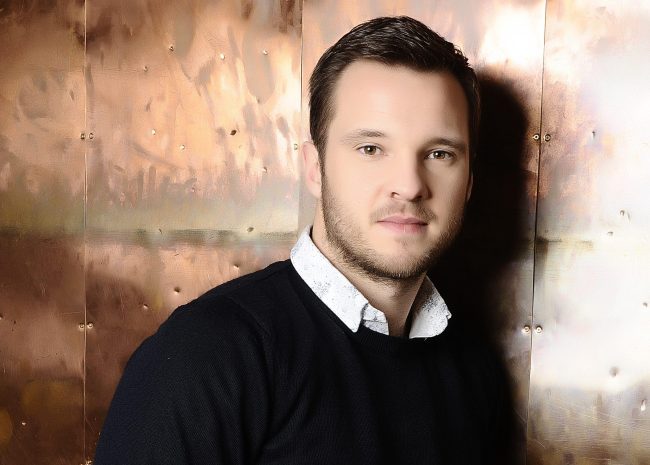 As part of my ongoing Career-Changer series, I had the pleasure of interviewing Andy Elliot on his career transition from physical therapy to accountancy. Struggling with the anti-social hours of physical therapy, here we learn how Andy leveraged his strengths, interests, and past experience of self-employment to change career track into something completely different.

These interviews seek to share wisdom and advice from those who have taken the brave step of changing career, in the hope of inspiring, encouraging, and supporting those contemplating a career change to do the same.
1. What work were you doing before?

Before moving into accountancy, I worked as a physical therapist for 15 years.

2. How did you know a change was required?
In 2014, I had a conversation with my own accountant and we discussed my future career plans. I was torn between a career within a sport club, or trying something completely different being employed by a business, as I have been self-employed for 15 years.

3. What helped you make the decision to finally do something about your situation?
In the end, time was the deciding factor. Working as a physical therapist is very rewarding, but it tends to be unsociable hours, and I wanted my free time back.

4. How did you go about deciding what you wanted to do next/instead? What helped you make that decision?
I considered what I was good at, and what I enjoyed doing. For me, that was maths, the world of business, and working with like-minded people. So, accountancy and supporting small business owners through the use of that skillset seemed a perfect fit.

5. What new career path have you chosen and why?

As above, I've been coaching others and been self-employed for 15 years, so I wanted to continue to use this background and these skills in what I did next. Accountancy allows me to do that.

6. How are you going about or how did you go about changing careers? Please include how you are managing/managed it financially.

I started my studies with Kaplan, using their OnDemand platform, which means you can study at your own pace. The OnDemand style allowed me to process very quickly through the qualification.

Moving from having an established business to starting again can be challenging. It will take time to get back to the level I was at before, but I now have more time to work on my golf, and enjoy my evenings, so it's definitely worth it!

7. What's been the hardest, most difficult, or unexpected thing you've encountered about changing career?

It was sad to let go of old dreams and some unfulfilled business goals, but I did achieve a lot that I'm proud of as a physical therapist. Now I'm excited to have new business goals and new dreams to pursue, so it's worked out well in the end.

8. What's been the best part about changing career?

Having new goals and dreams to fulfil has given me a new bounce with the excitement and challenge of things to come. Also, I have free time in the evenings to enjoy with friends now, without the worry of a 5am start!

9. What advice would you give to others considering a career change?

If you are unhappy in your job, then do what you can to change it, because, if you do a job you love, then you'll never work a day in your life.

10. What support, help, or resources would you recommend?

If you don't have support at home, or with friends, find a coach, like Alice, who can help you along the way, to ease your mind and keep you relaxed. Sometimes you might feel like you're taking two-steps back, but, in the end, it will be five leaps forward.
------
If you're considering a career change of your own, and Andy's story has inspired you to finally take action, get in touch to discuss how working with Alice could help you figure out what you want to do instead, and how you can make it a reality.
Recent Articles:
Categories:
I really enjoyed my sessions with Alice. They have helped me look objectively at the areas of my life I am happy with and those areas which need a bit more attention. She has put together some thoughtful suggestions on how to improve my life, which have been invaluable.
Marketing Professional