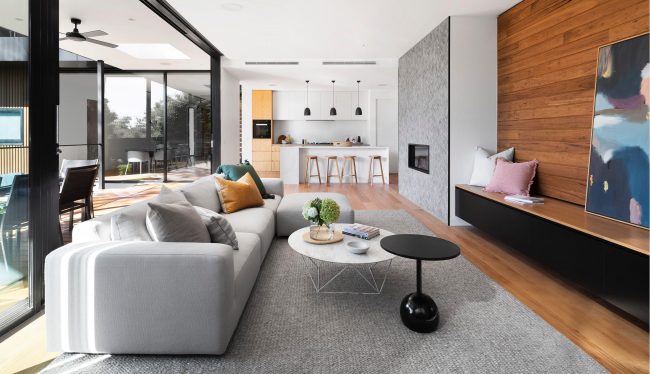 As part of my ongoing Career-Changer series, I had the pleasure of interviewing Elena Tanevska about her ongoing career transition from proposal management to property development. Struggling to adjust to a 9-5 job, here we learn how Elena used education and training to start moving into the more entrepreneurial world of property.

These interviews seek to share wisdom and advice from those who have taken the brave step of changing career, in the hope of inspiring, encouraging, and supporting those contemplating a career change to do the same.


1. What work were you doing before you changed career?
I am still a Proposal/Bid Manager in the Rail industry. We prepare tenders for control systems and traffic management systems. However, I'm now in the process of transitioning into a new career in property development.
2. How did you know a change was required?
I felt really restless. I was constantly dissatisfied with life, always feeling like the grass was greener on the other side. I also didn't feel like I fitted into a 9-5 job that well. Something didn't feel right.
3. What helped you make the decision to finally do something about your situation?
I could see other people from a similar background to me doing what I wanted to do, and doing it successfully. I thought - well, if they can do it, then so can I!
4. How did you go about deciding what you wanted to do next/instead? What helped you make that decision?
I knew I wanted to go into property development, but I knew I needed more education and an accountability group to make it work, as I had no knowledge of the industry. As a result, I reached out to a couple of relevant people on Social Media to ask their advice. Now I'm part of a property training group, which is helping me navigate my transition into that industry.
5. What new career path have you chosen, and why?
Property Development. It may not be the end goal, but it will certainly provide me with a passive income so that I can create more time wealth, which is a priority for me at the moment.
6. How are you going about or how did you go about changing careers?
I am constantly learning about the industry, networking in person and online, going on viewings during my spare time, watching online content to familiarise myself with the whole trade process, being part of property groups, and attending various webinars and Zoom calls. I'm also looking to hire a coach to help me remain proactive and on-track with my career change.
7. What's been the hardest, most challenging, or unexpected thing you've encountered about changing career?
Shifting from a 9-5 mindset to an entrepreneurial one. It takes some getting used to!
8. What's been the best part about changing career?
Thinking outside of the box. Cliche, I know, but it is baffling and equally exciting that there is now a whole new world open to me away from a 9-5 way of life. The opportunities are endless!
9. What advice would you give to others considering or going through a career change?
Start with your mindset. Once you conquer that (and your fears), anything is possible.
10. What support, help, or resources would you recommend?
Create a good support network of people who are already doing what you want to be doing, offer any value you can to them whilst you're building your knowledge base, and learn something new every day!
----
If you're considering a career change of your own, and Elena's story has inspired you to finally take action, get in touch to discuss how working with Alice could help you figure out what you want to do instead, and how you can make it a reality.