Your Career Questions answered on BBC News Live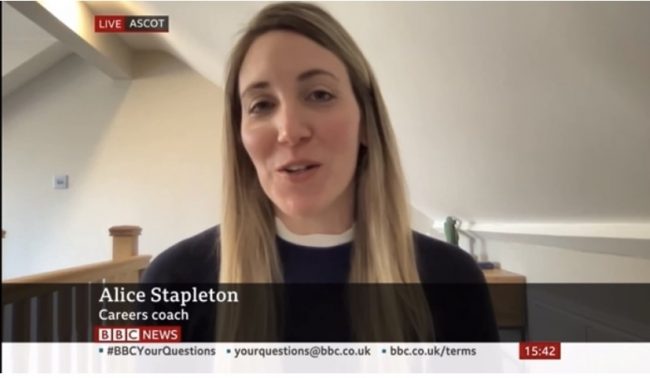 On Monday, I was asked to join Simon McCoy on BBC News Live to answer questions from viewers struggling to find work during the Pandemic. I answered questions relating to CVs and interviews, offering advice and tips along the way.
You can view the clip on my YouTube channel here.
As you can imagine, it was a real career highlight!
Recent Articles:
Categories:
Having found myself in a career rut, Alice's professional approach gave me real focus, looking at my life holistically and understanding which areas needed most thought. It changed the way I look at my goals and has made me much happier and confident with the choices I'm now making.
Marketing Consultant