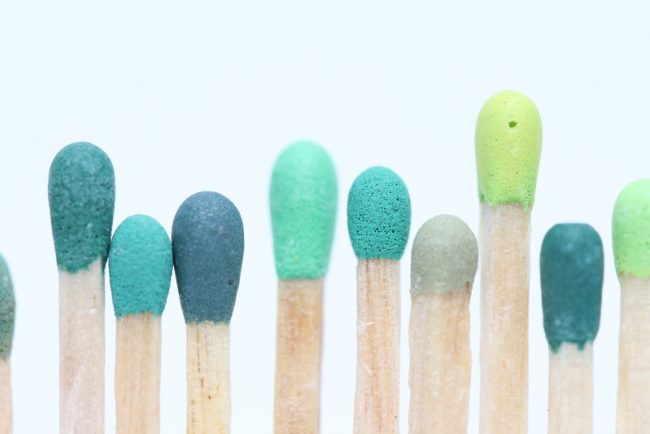 Hate is a strong word. Maybe you're feeling frustrated, disillusioned, or maybe just fed up. We all feel like this about our jobs from time to time but what do you do if you've been feeling this way for a while now? Maybe months, maybe even years. A lot of people stay in their job because they don't know what else they can do, or where to start in exploring their options. In this article, I take you through four key options that can help you determine what your next step might need to be if you currently hate your job and want to move on.
Option One: Existing Skills, Existing Industry Sector
What is your current skill set? What is the sector you have experience in? Get straight on your answers to these questions first then read on.
When changing jobs, continuing with a career that falls within your existing knowledge and expertise is clearly a good place to start. You have skills and experiences that your existing or new employers would be willing to pay for, and you really have two choices here:
A) Firstly, you can continue to do the same role, but choose to do it in a different organisation (i.e. a competitor) that may well have a location, culture, pay scale, or values that suit you better. Maybe you like your job but you're fed up with the company you work for. Pinpoint what is frustrating you exactly and find a competitor with a better reputation in that area to work for. Glassdoor.co.uk is an upcoming website where you can get a sense of what a company is really like to work for, with reviews being posted by current and past employees.
B) Secondly, if you like the company you work for but need a new challenge, you can look for a promotion in your current company, doing the same role, but with more responsibility and (hopefully) for better money. Speak to your Line Manager about what you would need to demonstrate and achieve in order to ensure this promotion takes place. Speak to those who successfully gained promotion – How did they do it? What can you learn from them?
Option Two: New Skills, Existing Industry Sector
If you like the sector you work in but you're fed up with what you do on a daily basis, and hate the idea of just doing it somewhere else, your next easiest choice in terms of developing your career revolves around staying where you are in terms of industry sector and organisation, but looking for a shift in the type of job that you do and the responsibilities you have.
For example, you might consider moving from what you do in to a different department or section of the business, such as sales, HR, finance, business development, or Marketing. The benefit of doing this within your existing organisation is that you have a track record. Your current employer is much more likely to try to accommodate your career goals than an entirely new employer is to employ you in a role in which you have no experience. This is by far the easiest way for you to shift job type. Research the different departments of your organisation – what do they do? Try to speak to colleagues in different departments and see what appeals. Once you've identified where you're keen to move to, speak to your Line Manager or HR about the potential options. It might be that you can shadow, volunteer, or be seconded to a different department in the short term, for example.
Another scenario may be that you are looking for a promotion that, due to the more senior nature of the role, will require you to be taking on more managerial and strategic responsibilities, letting go of some of the day-to-day work you no longer enjoy. If this is the case for you, don't underestimate the need to develop specific new people management and managerial skills, as they will be very different from the more functional role you will have been doing beforehand. One way to make this change is to ask to manage a newer or more junior member of your department to begin with, and go from there.
Option Three: Existing Skills, New Industry Sector
If you like, and are good at, the job you do, but want to work in a different sector or environment, perhaps one with more purpose, meaning or value-aligned, the key task here is to first look at customers or suppliers of your current company (i.e. up or down the supply chain). You may be able to make this move because you will have the relevant skills and some credibility in a similar industry, and you may even be able to sell your different perspective on the sector as a key strength.
If you want more of a change, you can look at companies who are in a parallel sector, that is, companies who may be selling different products or services but who are selling them into the same markets as your previous company. Failing this, you could simply rely on the specific job skills you have to get a job in a completely different industry sector. If you're met with resistance after a few applications or interviews, it can be helpful to consider whether your current employer would be in a position to arrange a secondment to one of their key clients. Otherwise, you could consider gaining work experience or an internship to build up your experience of the industry.
Option Four: New Skills, New Industry Sector
This choice really is the great unknown, and many people worry unnecessarily that their ideal job is hiding somewhere in this option. Unless you have an identified dream or passion that is miles apart from your current job in terms of skills needed, which will require a complete career change, you can manoeuvre yourself towards this box by first using career options two or three, as described above, and then re-evaluate your position once you're there.
However, if you have a niggling feeling that there's something out there that's completely different from what you do now, that's more in line with your desired lifestyle, interests, values, passions, and personality, then start exploring what that might be and how you could make it work. Maybe you dream of a completely different career path, or starting your own business; the options are limitless when it comes to this approach. Taking the time to find out what might suit you and exploring your ideas with a Career Coach can really help you get clear on your next steps if you're considering this as a way forward.

So, there you go – four definitive options to consider if you're no longer feeling the love for your current job. Want to discuss these with me? Get in touch to book in a free introductory session.