The Career Change Diaries Podcast: Episode 7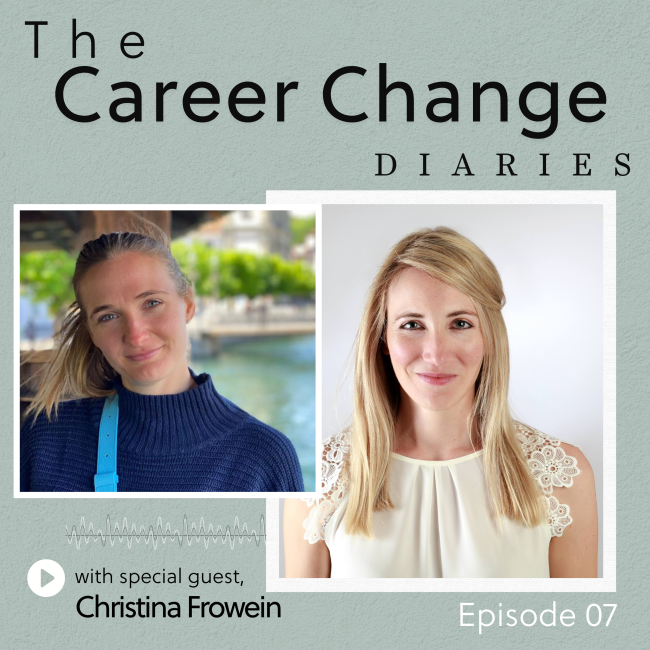 This month, we hear from career changer, Christina Frowein, who started her career in hotels and the travel industry, after her BA in Hospitality Management.

After doing that for 8 years, she went back to university to follow her passion, earning a MA in Coaching and Leadership, and now works for a coaching startup.

Christina's journey highlights the effectiveness of a stepping stone approach to changing career, and how following your gut instinct can help move you forward. She talks candidly about her experiences, the impact Covid had on her decision making, and the courage it takes to follow your dreams.

Available below (and on Apple Podcasts, YouTube, etc).
Recent Articles:
Categories: