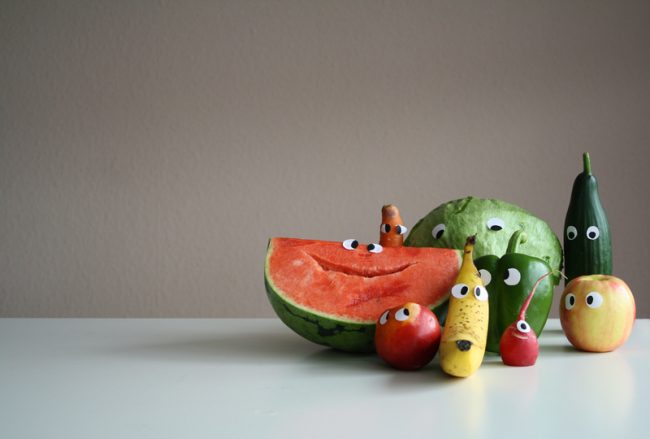 When you're thinking of starting your own business, it's incredibly helpful to talk to those who have already done it. This can help with gaining advice, helpful tips, or the inspiration to get started. This month I interviewed Claire Thornton, a Registered Associate Nutritionist & Lifestyle Coach, to see what advice she has for those starting their own business. I first met Claire at a Women in Business networking event and thought her passion and enthusiasm for her work made her the perfect person to speak to.
Interview with Claire Thornton
Please introduce yourself, Claire.
Hello! My name is Claire Thornton and I'm a Registered Associate Nutritionist & Lifestyle Coach. I believe health is the key to success, and I specialise in helping entrepreneurs and busy women go from stressed out with little energy, to healthy, happy, energised, and ready for success.
What has been your career path up till now?
After completing my BSc in Biology from the University of Durham, I worked in Insurance in Lloyd's of London at QBE and Talbot Underwriting Ltd, for five years. I lived a very fast-paced life and was diagnosed with Polycystic Ovary Syndrome (PCOS) in 2004. I decided to take control of my life and my health and began to look for ways to effectively manage stress and fit healthy eating and living into a busy lifestyle.
Did you always want to have your own business?
No. I went through school not really sure what I wanted to do and thinking I had to get a 9-to-5 job in the City, which is what I did. I learnt a lot from my time in the City of London, but I knew it wasn't quite the right fit for me.
What inspired or helped you take the leap and leave employment for self-employment?
During my time in London I overcame trauma, by turning it into a blessing that broke my heart open and inspired my biggest growth. My fear of life turned into courage to leave the confines of my 9-to-5 job and do what I love. I went back to study for a Masters in Nutrition and began on my path to Nutrition and Lifestyle Coaching. I was already coaching my friends and family – I just couldn't help it! I thought - why not get paid to do it?
What advice would you have for anyone who wants to do the same?
Start keeping a journal – writing down thoughts and ideas, helping to awaken your creativity. Start reading more on subjects you are interested in and think about, What would you do if you didn't have to work? What do you love doing? What makes you come alive? What is it that you can't help doing? What type of lifestyle do you want?
In order to avoid feeling overwhelmed, be sure to start small e.g. put an hour in your diary each week to do some research or think properly about what you might really like to do. Break your goals down into smaller, manageable steps and focus on one at a time. In order to challenge your fears or remove anything that is holding you back, ask yourself, What's the worst that could happen? My answer was: 'If I fail I could always go back to Insurance.'
When did you know it was time for you to finally go for it and set up your own business?
After finishing my Masters in Nutrition, I was looking for a job in Nutrition – I wanted to coach but thought I should get a job first to build up my confidence. However, another 9-to-5 just wasn't meant to be - I did an Internship with a large Charity and worked on a number of different projects, but there was still a voice inside saying, Just go for it Claire! I finally took that leap, and decided to set up Glow – Nutrition and Lifestyle Coaching. There have been a lot of ups and downs but it has most definitely been worth it!
Were there people who discouraged you along the way? If so, how did you learn not to listen to the doubters?
Some of my friends and family were worried and tried to offer advice on getting jobs. My mother however, had been a very successful self-employed business woman and so I knew I had it in me! By that point I had a vision of where I wanted my life to be, who I wanted to help, and how I wanted to live. Writing down my goals and creating a vision board helped me stay on track.
Also, finding people who were going through the same challenges, setting up their businesses, and those who had already overcome those challenges really helped. Creating my own network and using it for support was useful too. It also helped to remind myself that it is a journey - it doesn't all happen at once and it does take time. If you keep going and don't give up you can get to where you want to go.
What does your average day involve?
My days vary according to whether I am coaching clients, meeting up with other coaches, baking, or giving talks or seminars. I always wake early to meditate, followed by yoga and a walk with my boxer dog. I might have coaching calls via Skype with clients, followed by planning and write ups for clients. After lunch I might do some baking, blogging and researching to keep my knowledge up to date.
I always try to connect with others daily as forming and maintaining fulfilling relationships is key to my business. This may mean planning a call or meeting with a friend or other health professional. I also use social media to build my network, often connecting with people on Twitter after meeting them in person, or meeting with people in person after meeting them on Twitter!
How does life now compare to what you were doing before?
I still deal with numbers, when looking at my finances, but they are no longer my focus – people are and I love that! I love having the opportunity to help really great people on a daily basis and really impact their lives – it is so rewarding. I believe the secret to living is giving and so I always focus on adding value wherever I can.
What was the biggest challenge you faced in setting up your business and how did you overcome that challenge?
Maintaining my own health! I felt overwhelmed in the beginning – there was so much to do and I was trying to do everything all at once and all by myself. Unfortunately my health ended up taking a back seat – even though I was helping others improve their health, I was so overwhelmed and stressed that I had no time for myself! This is very common amongst busy women and entrepreneurs - we often end up putting everything before ourselves. We often feel guilty taking time out for ourselves, but when I did I saw the biggest growth in my business. I took my own advice, and planned ahead, including scheduling days off for a holiday (!), yoga, exercise, and time to relax. I also began scheduling my priorities, including my health and my success.
What have you learnt along the way?
I have learnt so much along the way, about myself and also how to run a successful business. I think the biggest lesson was that I am human. It's perfectly normal to lose focus, or to feel overwhelmed at times and that's okay! No one is perfect - we all need a little help sometimes and someone on our team! Building up your support network and maintaining your health is the key to creating and running a successful business.
It's also essential to push yourself out of your comfort zone – in doing this I mastered public speaking and made lots of great connections, which led to more business opportunities. Outside of my comfort zone was/is where I experienced the most growth and achieved the best results for my business.
What's your vision for the next few years?
I will continue to grow my nutritional and lifestyle coaching practice, so that I can reach more busy women and entrepreneurs, helping them go from stressed out with little energy, to healthy, happy, energised, and ready for success. I would also like to start my own family in the next few years and continue to create the lifestyle I want, without the confines of a 9-to-5 job.
How can people get in touch you?
You can find nutritional and lifestyle tips on my blog at www.glownutrition.org. Is there one question you would love me to answer? You can follow me on Twitter @claire_emma1 or drop me an email with your questions or arrange your free coaching call at claire@glownutrition.org.
Thanks, Claire. What great tips and insight for anyone looking to set up their own business. I hope this interview inspires you to get started. If you'd like to arrange an introductory session to discuss how coaching can assist in your journey and help you get your business off the ground then please contact me. It would be great to help you get started!