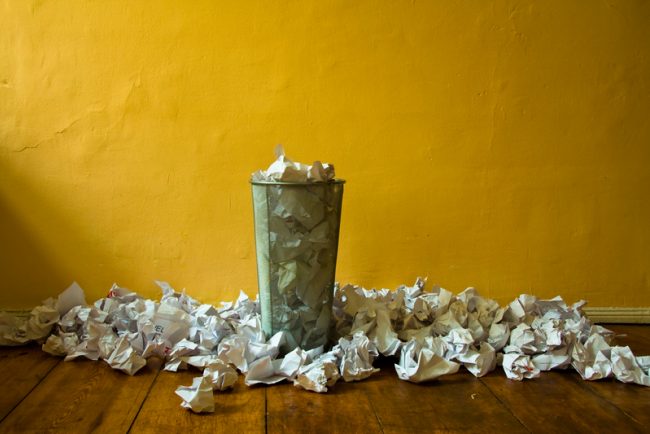 Writing a CV isn't an easy task for some and can be challenging at the best of times. But when changing careers, it can be even more difficult and demanding. Many people will go through a career change at least once at some point in their lives. The reasons for a career change will always vary, from long-held aspirations or the discovery of a new dream to financial ones.
According to a survey conducted by the London School of Business and Finance, nearly half of all UK employees (47%) would opt for a career change. Moreover, more than 20% of UK workers are planning to career-hop within the next 12 months. Top reasons cited for wanting to make a switch are increased salary and better work-life balance prospects, as well as improved job satisfaction.
The biggest issue you are bound to face is that you'll likely lack the all-important relevant experience your target employers are asking for. So, regardless of your reasons for wanting to switch careers, a killer CV will get you a long way. These simple 5 tips will guide you on how to write a good CV and help you impress potential employers, scoring your dream job eventually.
Research your new industry, and start afresh
You're starting a whole new career, so start a whole new CV. Many candidates fall into the trap of simply making a few changes to their standard CV before applying for a completely new role. However, a career change calls for a complete overhaul.
In addition, research as much about your new chosen field as possible. This doesn't only include the writing of your CV, but also to ensure you're making a well-informed choice. Use as many relevant sources as you can to research your new desired roles, such as job boards, career sites or even people who already work in that field. An easy way to start building your new professional network and make new connections is through LinkedIn.
Remember to ask about the negative aspects of the job to understand the challenges you might face, instead of only focusing on the positives. Once you have plenty of information on your new sector, you will gain a much better understanding of what you need to demonstrate in your CV to get the job.
Optimise you CV with relevant keywords
A lot of companies use applicant tracking systems to screen CVs and rank them based on content similarity. Only the most qualified candidates are then forwarded to HR for review. Therefore, make sure your CV also has keywords that are included in the initial job description of the position you are applying for. This will save you from getting overlooked.
Identify your transferable skills
Transferable skills are defined as a certain set of general skills that can be transferred between jobs or industries. Prospective employers really value these skills, not only because they can be used in various ways in the workplace, but also because they set strong indicators of a work ethic etiquette.
As such, being aware of those skills and emphasising on them, when looking to enter a new industry is crucial, as it can automatically help you to stand out. Presenting your transferable skills correctly can go a long way to persuading a potential employer you're the perfect fit for their role by proving you have the work experience required.
In order to accomplish that, read job descriptions and industry news to gain a sense of the skills required. Write a list of all the skills you've gained and used throughout your career up to the present. Then, list out the skills required in your new industry and note down any matches.
For instance, if you're moving from teaching to marketing think of what skills these roles have in common. Both roles require that you are creative, hold the attention of the room, have strong presentation skills, and convey potentially complex concepts or knowledge using language that is easy to understand and resonate with your audience.
And don't forget, you can also add non-professional experience on your CV, too. Voluntary work and hobbies and interests can all be used for evidence of your skills and experience.
Choose which CV format works best for you
A chronological CV format may be the most common one but that doesn't mean it's the best option. A functional or skills-based CV is often the best choice for someone switching careers since it puts the focus squarely on your skills and experience (rather than where you worked, and when). This type of CV helps highlight the most relevant parts of your work. A mixed CV, which mixes the functional format with the chronological one, is also a good option if you're shifting careers.
Write a compelling cover letter
Ensure you make a great first impression by drafting a compelling cover letter. The cover letter is your first impression with hiring managers and recruiters. Use it as your chance to convey any connections and the practical common experience between your past profession and the skills you can bring to this new role.
These connections aren't necessarily obvious so don't assume hiring managers can always understand clearly your career change decision or the reason for you being a great fit for this new role. Finally, bear in mind there will be a lot of competition against job seekers who will probably seem a more obvious fit, so do your best to showcase why your unconventional background makes you a fantastic fit for this new role or industry.
———
Guest blog post provided by Zoek - one of the UK's fastest growing new job sites/apps that uses AI technology to help find and match job seekers to hiring organisations, and vice versa.