The Career Change Diaries Podcast: Episode 3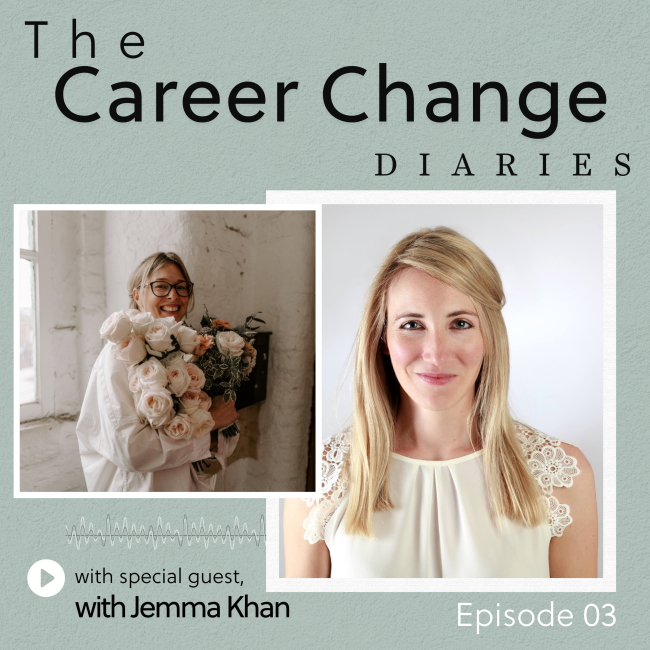 In episode 3 of The Career Change Diaries podcast, we hear from career changer (and my dear friend) Jemma Khan about her intriguing journey from being an Account Manager for an IT recruitment company, to starting a whole new career as a Wedding Florist.
Having dabbled with a few ideas related to her hobbies, Jemma found solace in a floristry course, which opened her eyes to a career in the field. By overcoming the challenges of starting a wedding-related business at the start of a global pandemic, Jemma shares how her career change evolved into a flexible and creative business that works for her and her family.
Listen now via Apple Podcasts, Spotify, watch on YouTube, and listen on most other podcast platforms.
Recent Articles:
Categories:
I had been unhappy in my job for a while but was struggling to understand what I wanted to do instead and how to even get started. Working with Alice provided me with the tools and support to reflect on my skills, values and motivators, and helped me to navigate through this process, which can seem overwhelming at first. Alice was great at providing support and encouragement, whilst also challenging me to overcome my fears and hesitance.
Project Manager