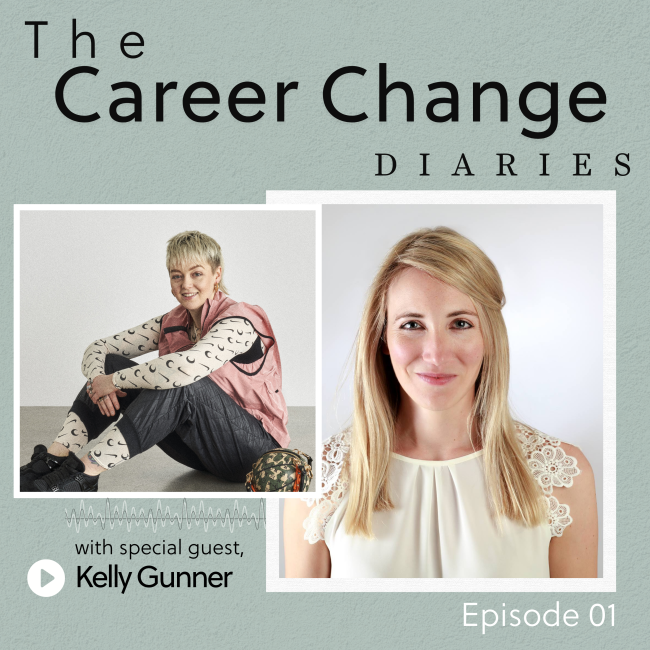 This year, I promised myself I would launch my career change podcast - and here it is.
The Career Change Diaries podcast!
Hosted by me, this monthly podcast is for all those contemplating a career change. Featuring inspiring interviews with career changers, and insightful conversations with experts on change more generally, you'll learn all there is to know about changing career - tips and advice, the highs and lows, how to manage it financially, helpful resources, and where to start.
Career change can feel like an isolating and overwhelming prospect. The Career Change Diaries aim to help you see that career change is possible by hearing direct from those that once stood where you are now - feeling stuck in a career they no longer enjoy, but not knowing what they want to do instead.
Episode 1
The first episode of The Career Change Diaries kicks off with a fascinating interview with career changer and TOMME founder, Kelly Gunner. Having previously worked in music, Kelly moved into advertising as she started to build fashion brand TOMME alongside her full time job. In this open and honest interview, we hear how Kelly finally made the key decision to go full time on her own business, what's been most challenging about the career change, what she's learnt along the way, and what advice she has for those considering a change of direction.

Listen to the first episode here:

The first episode is also available here:
Thank you. I hope you enjoy the first episode, and that it inspires you to get or keep going with your career change.